Qestio's assignment consisted of producing flow diagrams for the cold and hot water pipe systems at Kopparbergs Bryggeri AB. The scope of the assignment covered the water supply to Processes, the Tap Area, the Warehouse Area, Property Maintenance and Staff Areas.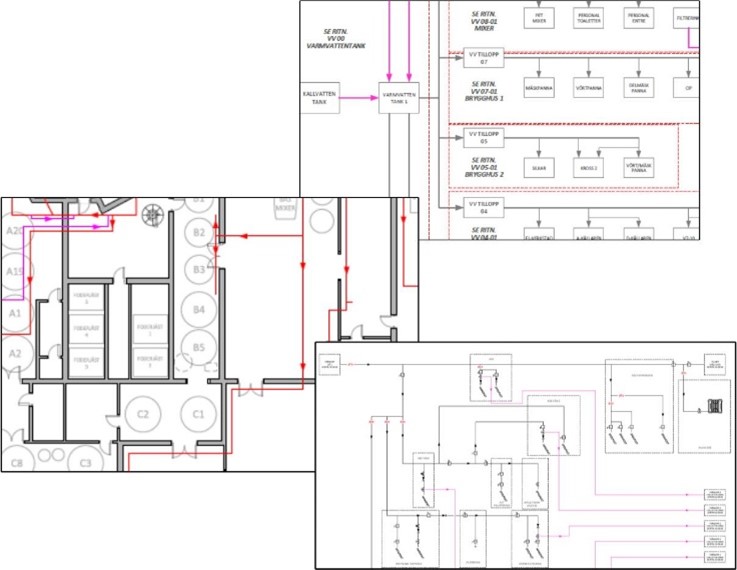 The documentation presented was divided up as follows:
Overview drawing
Flow diagrams (divided up per pressure line)
Layout of pipe systems in the premises
The assignment also included investigating and creating a plan for the implementation of optimisation of the water distribution from the balance tanks to consumers on site.
After completion of the initial presentation, the documentation was supplemented with proposed measures based on food safety and functionality.