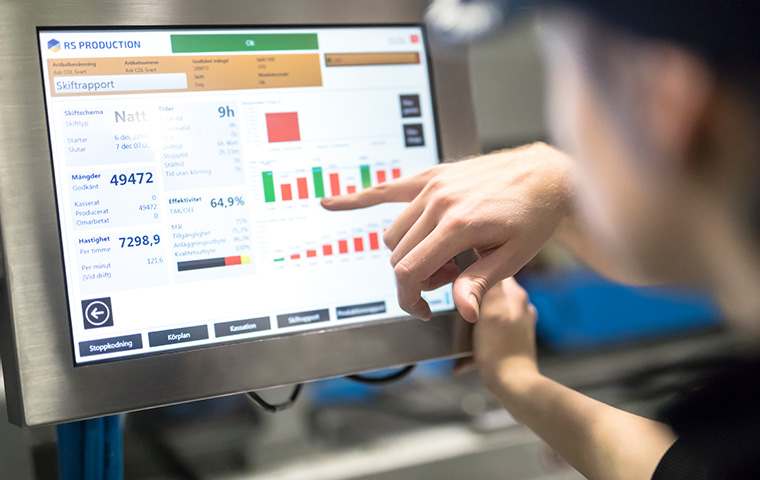 Every loss represents a potential improvement, and we can help you realise your full
potential. By creating well-integrated work processes, we help you develop an improvement process that will create value in your organisation over time. This includes support in digitalising the work involving the collection of data on causes of downtime with the help ofa downtime tracking system.
Qestio collaborates with Good Solutions, a company whose products make it possible to collect and use data from production machinery, human resources and various systems so that, together, they can produce better and clearer documentation to support decisions in relation to improvement processes. We are a reseller of RS Production OEE, Sweden's market-leading production monitoring system.
Through event management and flexible visualisation, RS Production OEE can be used to easily register causes of downtime in the production process. You can perform cycle time analyses to monitor the production rate, follow up plan adherence and much more. By utilising large amounts of collected data it is possible to create better cost control, greater flexibility and increased efficiency.

Read more about the RS Production OEE system.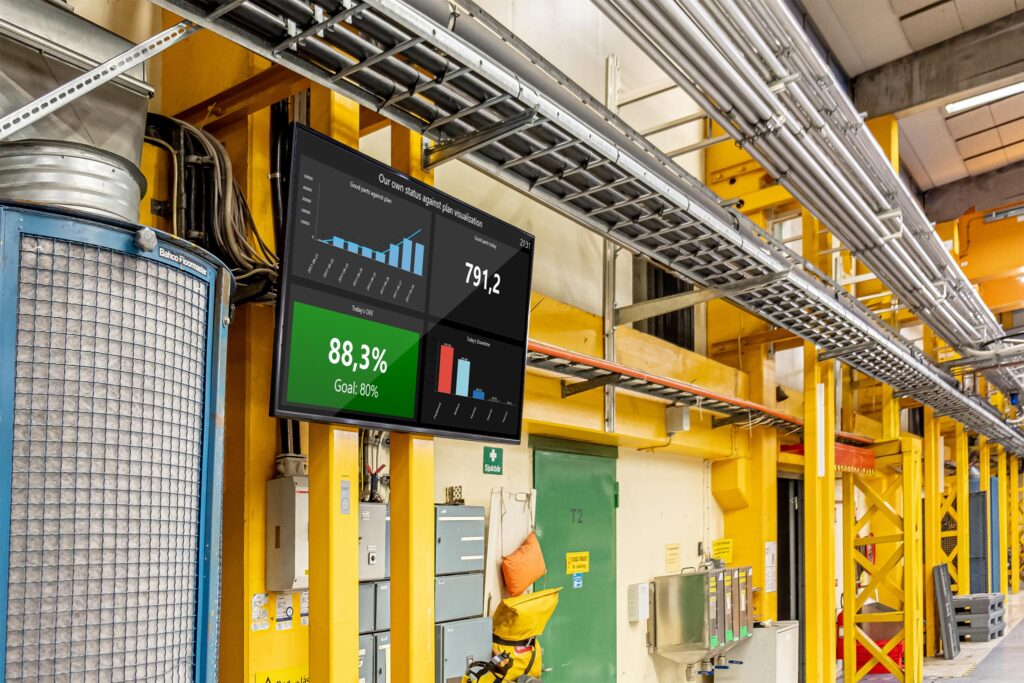 Would you like to know more about how the team at Qestio can help you analyse the
potential savings in your production plant and support you in the implementation of
necessary changes? Contact us!
Our products